HELPING WOMEN RE-CONNECT AND MAKE MEANINGFUL TRANSITIONS IN WORK AND LIFE
Workshops by Catherine Adams & Dr Clare Laurent
MindShift was designed for women seeking meaningful career change or personal change, often in midlife, but it has a broader application for all those who seek time and space for reflection on their life and career journey, with a view to improving or changing elements of it.
The idea for MindShift came about from Catherine and Clare's observations of women in midlife. Through their own professional practice and personal journeys, they have identified a growing need to support women looking to make transitions at this life stage - this might involve moving back into the workplace after caring for children, re-training or identifying changes they need to make in their personal lives. Their particular focus is on how to help women rediscover purpose and motivation.

Feelings of low self esteem and confidence, a sense of lack of relevance and direction and confusion around skill sets are common feelings amongst women in mid-life, particularly, (but not exclusively) if they have taken time out of the work place to raise children. Without the right tools, these feelings can be difficult to shift.
MindShift is a process to help women understand themselves and their career needs at a deeper level using a unique combination of Western psychology careers' techniques with Eastern philosophy practices and yoga to gain insights into the whole self - the body, mind/intellect and the heart/soul. The tenet of yoga philosophy is that the body and mind are interchangeable: whatever we do to the body affects the mind and vice versa. Carefully selected practices are choreographed to tap into the unconscious mind guiding the participant towards recognising in themselves their true interests and potential, as well as their unique value.
MindShift is run as a small-group, one-day workshop combining yoga practices, focusing on the breath, movement and meditation, with individual and group exercises drawn from career psychology, using drawing and other non-traditional methods. A key feature of these workshops is sharing stories and insights which helps to build connection and peer learning as well as mutual support.
What people are saying about MindShift

"My husband and I are about to become empty nesters and after devoting the past 21 years to my children, I am not sure what my future holds or what direction I want to take. Through a carefully planned series of exercises and group activities combining yoga and MindShift techniques, I was able to quieten my mind and look towards my "chapter 3" with clarity, hope and excitement. The structure of the day with Catherine and Clare and the small group setting, which allowed us all to spend time discussing our stories was incredibly powerful. I would highly recommend this course to anyone facing a new chapter in their lives."

"I normally don't like exercises where we have to write or draw and present. But, afterwards, I was glad we did it. I was surprised at how much I learnt about myself and feel much clearer about the direction I want my life move in."

"The venue was really relaxed and inviting. It made me feel like I was in secure and safe space."

"The MindShift workshop was a brilliant combination of yoga, yoga philosophy and western psychology coaching techniques. I have previously found these workshop days too long and concentrated, but the movement between yoga relaxation and stretching, psychological exercises and good old girlie chat made the day fly by - I could have done another 8 hours! It brought up some very interesting questions and gave me some useful tools to understand them. I felt very cared for. Really well done! "
Next Workshop
MindShift Presents Finding Purpose in a Frantic World

A one day Workshop led by Catherine Adams and Dr. Clare Laurent
Thursday 8th November 9.30am - 5.00pm
The Garden Studio
26 Newton Road
London
W2 5LT

The Workshop will take place at The Garden Studio, a light filled Yoga Studio at Catherine's home in Westbourne Grove. Comfortable clothing is recommended for the yoga based movement exercises. No previous experience of Yoga is needed.
The Teachers

Clare Laurent
Clare has been practising for the past 10 years, helping women flourish in their organisations and professional lives. She obtained a Distinction in her Masters in Career Management and Coaching at the University of London, where her dissertation focused on women's obstacles to success and mentoring as a remedial intervention. That research continued in her doctoral thesis (2017), which was described by her examiners as making an important contribution to the field. Clare is the co-author of The Rise of the Female Executive: how women's leadership is accelerating cultural change (Palgrave, 2015). She lectures and writes research papers on the psychology of women's careers. Earlier in her career, Clare worked as a lawyer in private practice and in the tech industry, leading the legal and regulatory departments for AOL Europe and Hutchison 3G. She was named in the Legal Hot 100.

Catherine Adams
Catherine has been a Yoga practictioner for nearly 30 years. She set up the Garden Yoga Studio at her home 8 years ago where she teaches classes and private clients and runs collaborative workshops with Mindfulness Teacher, Rosemary Sandham. She has trained extensively with US based Yogarupa Rod Stryker, founder of Parayoga, over the last 9 years and developed a keen interest in the teachings of Yoga Philosophy. She has been guided through the processes included in this Workshop and continues to implement them into her life. In 2017, Catherine qualified to teach Mindfulness and Yoga to adolescents. Prior to teaching Yoga, Catherine worked as a Marketing Executive at the BBC and McCann-Erickson Advertising Agency.
Workshop Format
The day will run from 9.30 am – 5.00 pm with a one hour break for lunch. Lunch vouchers for Planet Organic (just around the corner from the studio on Westbourne Grove) will be provided. There is a relaxed seating area with a choice of hot and cold food, juices and health drinks. The day will end with an informal group discussion over tea and homemade cake.
Cost and Booking
£250
Includes MindShift Workbook, refreshments and Planet Organic Lunch Voucher.
Please share with friends and other women who are searching for meaningful purpose.

To Book
email: catherine@yogaw2.com
Pay by BACCS
Catherine Adams
Account Number: 03499294
Sort Code: 089286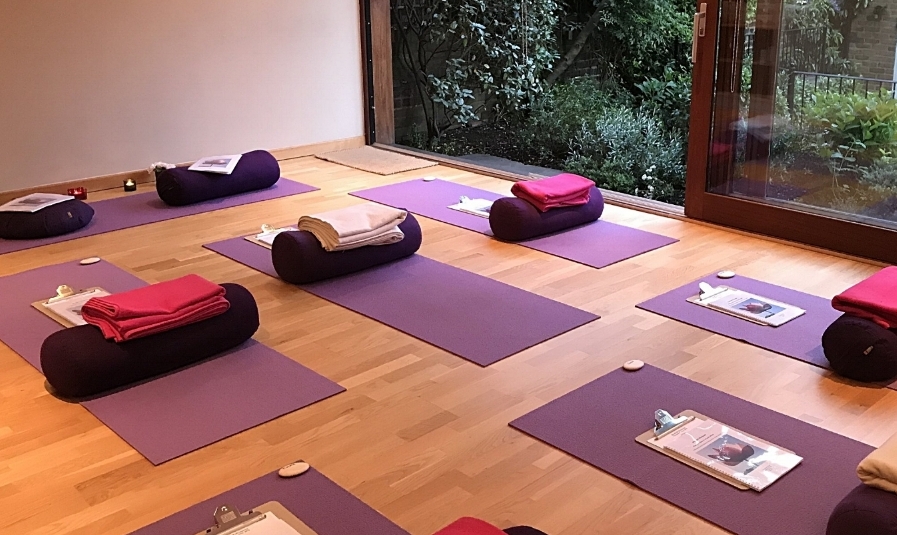 "You were born with potential.
You were born with goodness and trust. You were born with ideals and dreams. You were born with greatness.
You were born with wings.
You are not meant for crawling, so don't.
You have wings.
Learn to use them and fly".